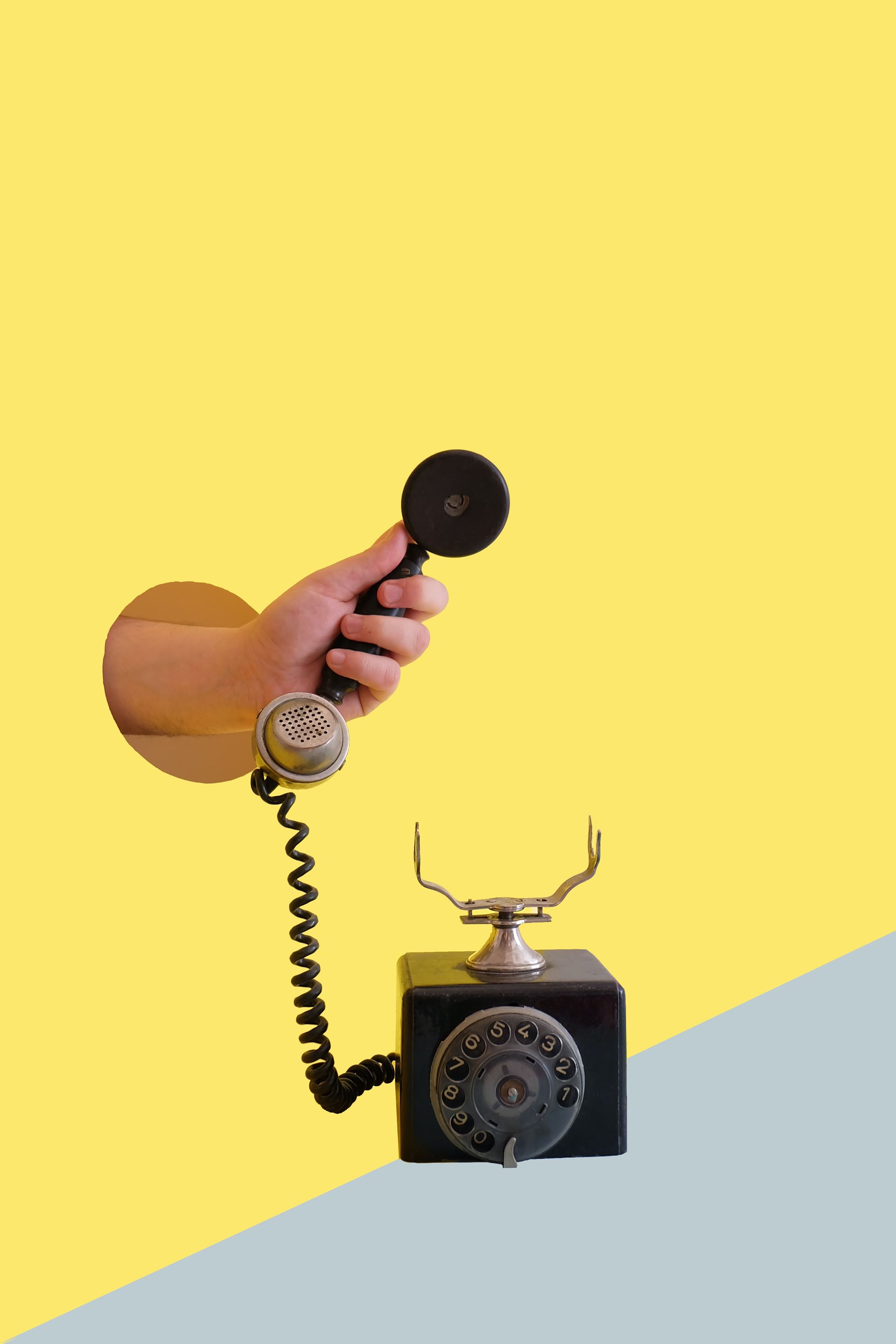 22nd Sep
Telephone Queue Increase to 60 Callers
Currently, our maximum queue limit is 30 callers and anyone attempting to call our number once the queue is full are asked to call back at a later time. Following themed feedback we understand patients are getting frustrated at not being able to get through to the surgery. With effect from tomorrow morning our queue will be increased to 60 callers, but this will mean less people will receive the notification that all same day appointments have gone as they will already be in the queue.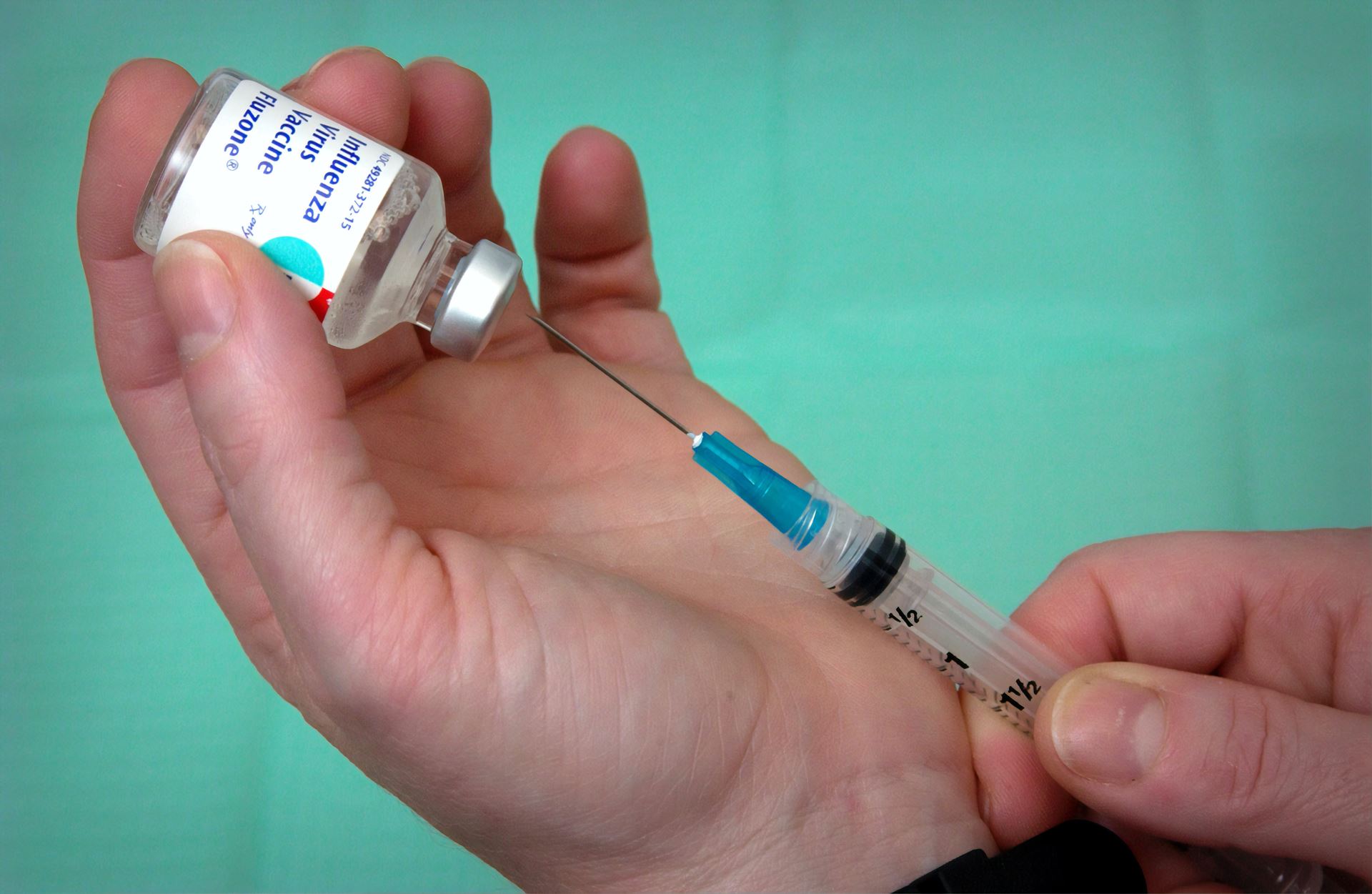 22nd Sep
Flu Campaign 2021
"Flu (also known as influenza) is a highly infectious illness caused by the flu virus. It spreads rapidly through small droplets coughed or sneezed into the air by an infected person. Protection from the vaccine gradually decreases and flu strains change over time. Therefore, new vaccines are made each year and people at risk of flu are encouraged to be vaccinated every year. The flu vaccination is offered to people in at-risk groups. These people are at greater risk of developing serious complications if they catch flu, such as pregnant women and elderly people". Dr. Ruth Lund, GP Partner.
If you have received or about to receive your COVID Booster vaccine then please ensure you leave a seven-day gap between appointments. We have started booking for flu vaccine appointments being delivered at both Bewick and Heighington Surgeries (appointments through the week and weekends). You may get a text from us which informs you when you are eligible to book; texts also provide you with a link to book your appointment yourself without having to call us. You can still ring us to arrange this after 10am, Monday to Friday on 01325 316637. We are managing this campaign in age-specific categories to manage demand:
Between 23rd September and 1 October, only over-65s to contact the surgery to book an appointment.
After 4th October all eligible groups can contact us to book a flu appointment.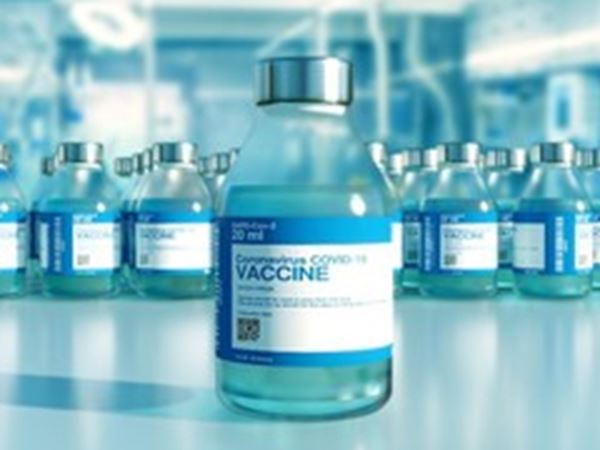 2nd Sep
JCVI issues advice on third dose vaccination for severely immunosuppressed
The JCVI is advising that people with severely weakened immune systems should have a third vaccine dose as part of their primary COVID-19 vaccination schedule. Consultants will decide whether patients need the 3rd vaccine or not. Please be aware this guidance is not the same as the COVID 'Booster' vaccine.
22nd Jul
Advice for families: Coughs and Noisy Breathing in Young Babies
Young babies often catch lots of coughs and colds, and their breathing can become noisy. Often, these illnesses can be managed with self-care at home.
As part of the Respiratory Syncytial Virus (RSV) Surge Planning work, the followiing leaflet may be helpful for vulnerable families.
Click here for: Coughs and Noisy Breathing in Young Babies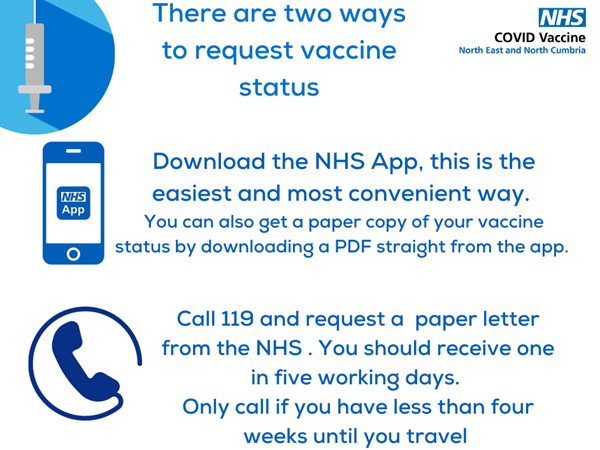 5th Jul
Proof of COVID Vaccine Status
Advice on how to produce vaccine status contained below.
2nd Jul
COVID-19 Vaccine Oxford-AstraZeneca and Blood Clotting
Recently there have been reports of an extrememly rare but serious condition involving blood clots and unusual bleeding after AstraZeneca (AZ) vaccination. The national committee which recommends on vaccines has therefore recomended that patients under 40 years are no onger offered this vaccine from their first does. If you have already had a first dose of AZ vaccine without suffering the rare side effect you should still complete the course with the AZ vaccine for your second does, even if you are under 40. For more information, please click on the link below:
https://www.gov.uk/government/publications/covid-19-vaccination-and-blood-clotting/covid-19-vaccination-and-blood-clotting
1st Jul
Living With Dementia
County Durham have developed this helpful handout for patients currently living with dementia. Please follow this link to access it.
11th Jun
Heighington Branch Surgery Clinic
The Heighington Branch Surgery is due to reopen for prebooked appointments only from Monday 21 June 2021. Please book an appointment in the same way by calling the surgery on 01325 316637 to book a telephone triage appointment; if you need to be seen face-to-face the clinician will arrange this when speaking with you. Heighington residents can be seen from the branch surgery in Heighington if required.
For clarity, there is no longer a walk-in provision at this site; any patient that attempts this will unfortunately be turned away.
11th Jun
Revised Heighington Dispensary Timings
If you are registered with our Heighington Dispensary, from Monday 21 June, you can collect this medication at the following times:
| | | |
| --- | --- | --- |
| | AM | PM |
| Monday | 08:30-11:30 | 1530 - 17:30 |
| Tuesday | Closed | 1530 - 17:30 |
| Wednesday | Closed | 1530 - 17:30 |
| Thursday | Closed | 1530 - 17:30 |
| Friday | 08:30-11:30 | 1530 - 17:30 |
| Sat & Sun | Closed | Closed |
2nd Jun
General Practice Extraction Service
NHS Digital has been collecting data from GPs through its trusted General Practice Extraction Service. This system is now being replaced with their new General Practice Data for Planning and Research (GPDPR) service, a broader general-purpose collection which will enable faster access to pseudonymised patient data for planners and researchers. The data collection was planned to begin on 1st July but this has now been delayed to 1 September 2021. NHS Digital released a statement last month and have provided a public advice webpage.
If you do nothing, by default you opt-in to this collection. If you would like to opt out you can do so by registering a Type 1 Opt Out Form, filling it out and handing it in to our reception before the 1 September 2021.