22nd Jul
Advice for families: Coughs and Noisy Breathing in Young Babies
Young babies often catch lots of coughs and colds, and their breathing can become noisy. Often, these illnesses can be managed with self-care at home.
As part of the Respiratory Syncytial Virus (RSV) Surge Planning work, the followiing leaflet may be helpful for vulnerable families.
Click here for: Coughs and Noisy Breathing in Young Babies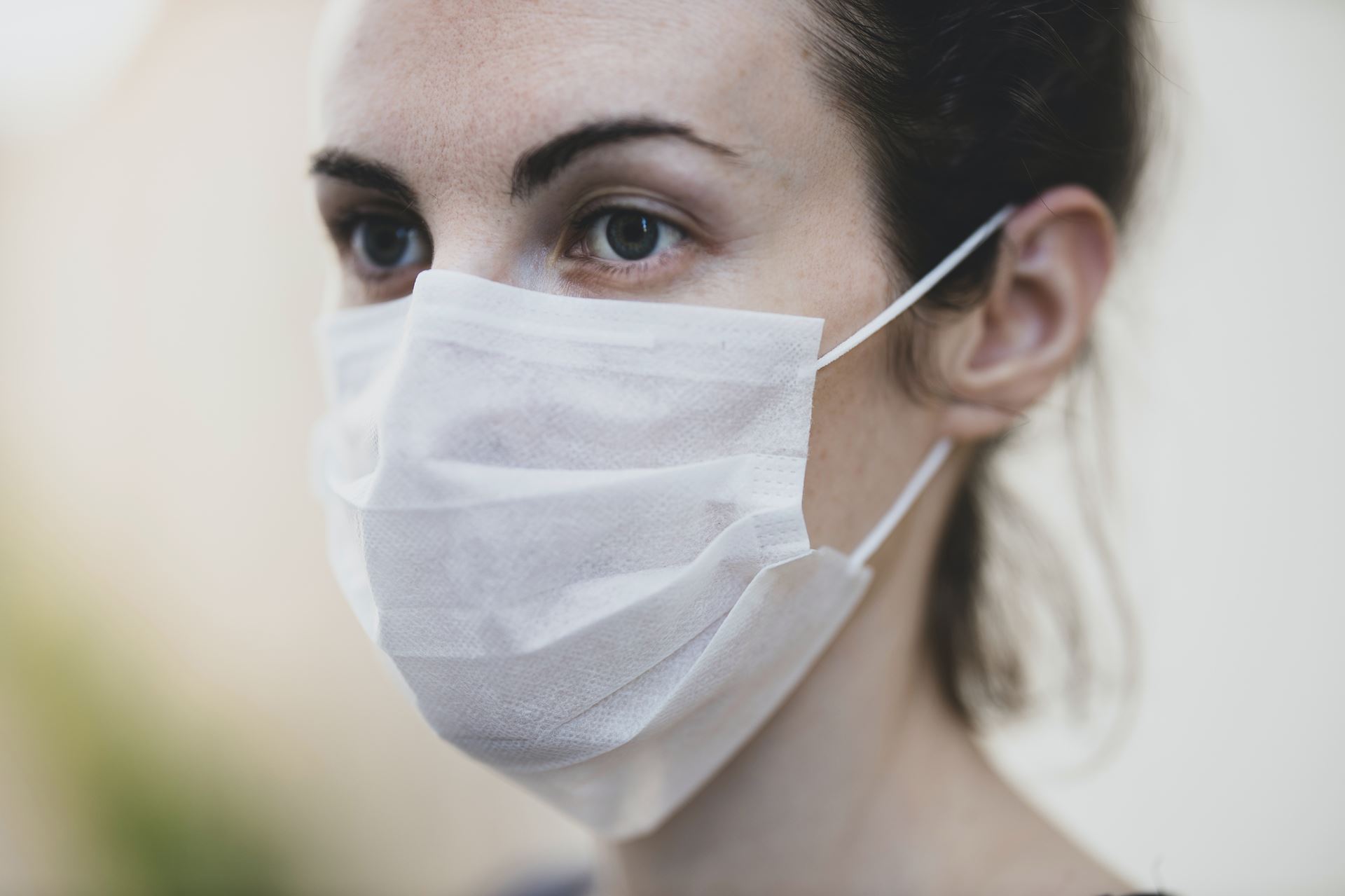 13th Jul
Face Masks and Social Distancing to Remain at the Practice after 19th July
Although many restrictions on face masks and social distancing are being relaxed on 19th July, Public Health England's infection prevention control guidelines and hospital visiting guidance are set to remain in place for all staff and visitors. This includes hospitals, GP practices, dential practices, optometrists and pharmacies to ensure patients and staff are given the best possible protection.
Chief Nursing Officer for England, Ruth May said: "Face coverings and social distancing measures will remain in place across healthcare settings so that the most vulnerable people can continue to safely attend hospital, their GP surgery, pharmacy or any other healthcare settings for advice, care and treatment. It is important for the public to continue to play their part when visiting NHS and care settings to help protect our staff and patients, particularly those who may be more vulnerable to infections. As restrictions are lifted in many places on Monday everyone has a part to play in helping to control Covid by getting vaccinated and acting responsibly. It is vital that in healthcare settings, we do all we can to reduce the risk of infection for those working in our services and those who need our care."
We understand this can be frustrating so thank you for your cooperation to mitigate the spread of COVID.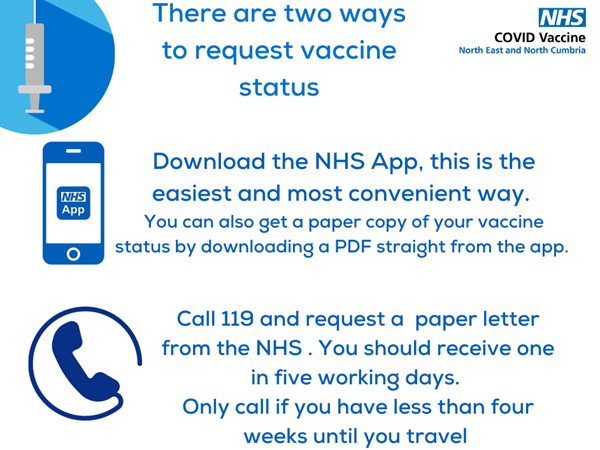 5th Jul
Proof of COVID Vaccine Status
Advice on how to produce vaccine status contained below.
2nd Jul
COVID-19 Vaccine Oxford-AstraZeneca and Blood Clotting
Recently there have been reports of an extrememly rare but serious condition involving blood clots and unusual bleeding after AstraZeneca (AZ) vaccination. The national committee which recommends on vaccines has therefore recomended that patients under 40 years are no onger offered this vaccine from their first does. If you have already had a first dose of AZ vaccine without suffering the rare side effect you should still complete the course with the AZ vaccine for your second does, even if you are under 40. For more information, please click on the link below:
https://www.gov.uk/government/publications/covid-19-vaccination-and-blood-clotting/covid-19-vaccination-and-blood-clotting
1st Jul
Living With Dementia
County Durham have developed this helpful handout for patients currently living with dementia. Please follow this link to access it.
11th Jun
Heighington Branch Surgery Clinic
The Heighington Branch Surgery is due to reopen for prebooked appointments only from Monday 21 June 2021. Please book an appointment in the same way by calling the surgery on 01325 316637 to book a telephone triage appointment; if you need to be seen face-to-face the clinician will arrange this when speaking with you. Heighington residents can be seen from the branch surgery in Heighington if required.
For clarity, there is no longer a walk-in provision at this site; any patient that attempts this will unfortunately be turned away.
11th Jun
Revised Heighington Dispensary Timings
If you are registered with our Heighington Dispensary, from Monday 21 June, you can collect this medication at the following times:
| | | |
| --- | --- | --- |
| | AM | PM |
| Monday | 08:30-11:30 | 1530 - 17:30 |
| Tuesday | Closed | 1530 - 17:30 |
| Wednesday | Closed | 1530 - 17:30 |
| Thursday | Closed | 1530 - 17:30 |
| Friday | 08:30-11:30 | 1530 - 17:30 |
| Sat & Sun | Closed | Closed |
2nd Jun
General Practice Extraction Service
NHS Digital has been collecting data from GPs through its trusted General Practice Extraction Service. This system is now being replaced with their new General Practice Data for Planning and Research (GPDPR) service, a broader general-purpose collection which will enable faster access to pseudonymised patient data for planners and researchers. The data collection was planned to begin on 1st July but this has now been delayed to 1 September 2021. NHS Digital released a statement last month and have provided a public advice webpage.
If you do nothing, by default you opt-in to this collection. If you would like to opt out you can do so by registering a Type 1 Opt Out Form, filling it out and handing it in to our reception before the 1 September 2021.